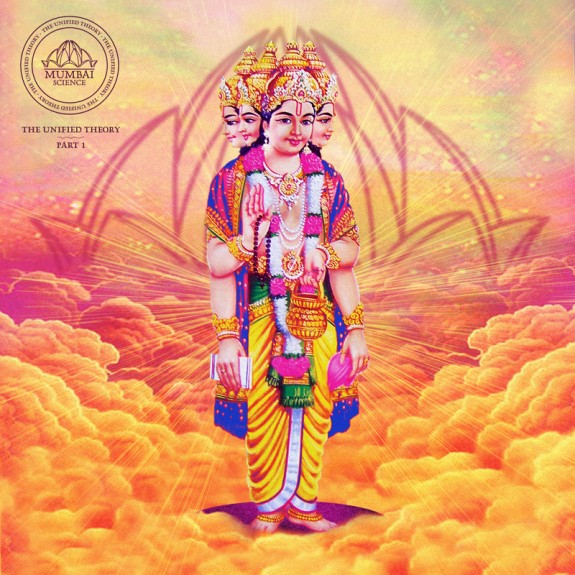 Check out this mix from the wonderfully eclectic Mumbai Science!!
Mumbai Science - The Unified Theory mixtape by lektroluvrecords
Tracklist:
00. Intro
01. Donovans - Rise & Fall (SCNTST Remix)
02. Attaque - Moderate
03. Duck Sauce - Big Bad Wolf (Gesaffelstein Remix)
04. ID
05. Surkin - Orbital Motorway
06. John Roman - Delta (Original Mix)
07. John Lord Fonda - What's Going On (TWR72 remix)
08. Boys Noize & Erol Alkan - Lemonade (ID Remix)
09. Nero - Crush On You (Brodinski Remix)
10. SCNTST - Stracia (Original Mix)
11. Mr. Oizo - Douche Beat
12. Mumbai Science - Researchers
13. Elite Force - Be Strong (Loops of Fury Remix)
14. Attaque - Signals
15. Mumbai Science - Commandments
16. Mr. Oizo - Datsun
Grab it HERE!!!!
Be on the lookout their new releases
Unified Theory Part 1/2/3 - Released 9th Jan/6th Feb/5th March (Lektroluv Records) .
Here is more on the project...in their own words...
"
Every trilogy starts with the beginning, so what better way to start off than to introduce you to the first God of creation, Brahma. Brahma has four faces and four arms, is born in the lotus flower and is creator of this material universe. Also, at one point, Brahma meditated for 290 million years. Exactly how long it took
Mumbai Science
to make this first part.

Part 1 consists of two tracks. With 'Researchers', Mumbai Science experiments with chopped up vocals and 80s strings, combining them with their trademark sound (
WATCH
Boys Noize playing 'Researchers' @ I Love Techno
). The second track, 'Commandments', is slower and strikes with its obscure, lingering bassline. Perfect for the darker corners of the club! Jonas explains,"With this trilogy, I feel like we experimented with genres like New Beat, Future Techno, Acid and Electro... In a way, I think we tried to contemporize everything we liked from our youth... We just made something we think is quite cool".
Judging from what I have heard, I would agree that they have made something that is very cool indeed!!
Mumbai Science Soundcloud!
Mumbai Science Website!