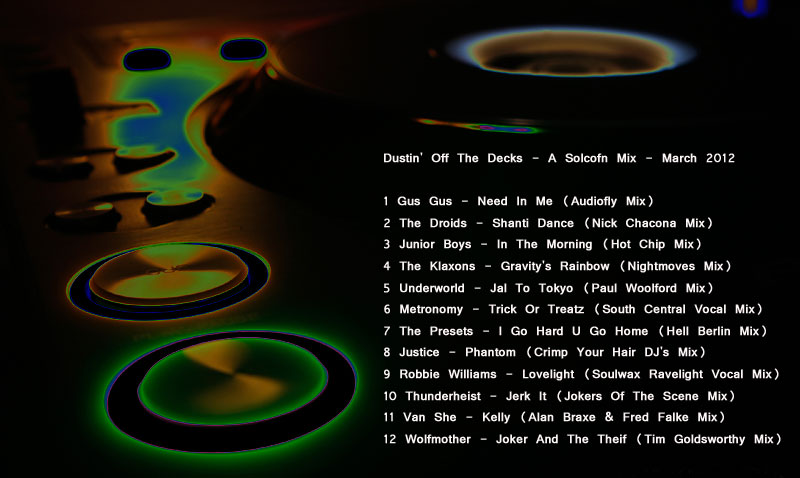 I've been so busy that I hadn't done a mix in over 6 months!! Well.... I've changed that. I am very happy with how it turned out.
Hope you lot like it!! Let me know what you think!
Tracklist:
1 Gus Gus - Need In Me (Audiofly Mix)
2 The Droids - Shanti Dance (Nick Chacona Mix)
3 Junior Boys - In The Morning (Hot Chip Mix)
4 The Klaxons - Gravity's Rainbow (Nightmoves Mix)
5 Underworld - Jal To Tokyo (Paul Woolford Mix)
6 Metronomy - Trick Or Treatz (South Central Vocal Mix)
7 The Presets - I Go Hard U Go Home (Hell Berlin Mix)
8 Justice - Phantom (Crimp Your Hair DJ's Mix)
9 Robbie Williams - Lovelight (Soulwax Ravelight Vocal Mix)
10 Thunderheist - Jerk It (Jokers Of The Scene Mix)
11 Van She - Kelly (Alan Braxe & Fred Falke Mix)
12 Wolfmother - Joker And The Theif (Tim Goldsworthy Mix)
Download it HERE!