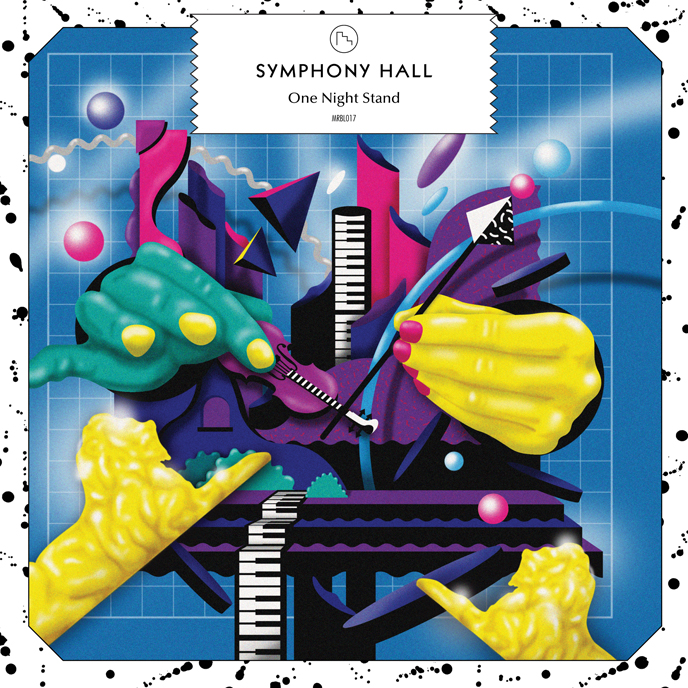 This new Marble Music mixtape is here to promote the release of
Symphony Hall's (Riton & Canblaster) One Night Stand EP.
If you love your mixes soulful and thumpin' then turn this up...you're gonna love it.
Tracklist :
Elephant & Castle and Shortcircles - All I Can Say
L-vis 1990 feat. Shadz - Lost in Love (Acapella)
Geeeman - Bang't
Bokbok & Tom Trago - Pom Clash (Myd Vocal Edit)
Sandro Silva - Vanilla Candy
Cajmere - acid house
Oliver $ - Hoes
Floorplan - We Magnify his Name
dj Tiga - Colors
Ill Blu - Tick Tok
Daniel Avery - Taste
RITON - bang your head
Broke One - Tribute To An Era
Riton & Canblaster present Symphony Hall - Metal Arrives
SCNTST - Opract
Raized by Wolves feat. Anne-Marie - Spirit World (Canblaster remix)
Jeremih - Fuck U All the Time (Riton Rerub)
Angel X - BITCH! (She's Got Some Nerve)
Blackstreet - Finally (interlude)
Mike Gip - No Diggityb
French Fries - Space Alarm
Joris Voorn - Believer
Geeneus - For the Ladies (Ft. B-Live & Natalie Marie)
Addison Groove - I Go Boom
Mélé - Space Jam
Riton & Canblaster present Symphony Hall (feat Jay Norton) - One Night Stand (Video Edit)
Recommended!
Grab it HERE!!
Marble Music Soundcloud!