Thursday, December 20, 2012
Here is a promo mix from Shadow Dancer to celebrate their new album "Love from Alan & Paul"
In their own words...
"Shadow Dancer - Love From Alan & Paul
A Collection from 1997 – 2002: The new album from Shadow Dancer
In music, Celine Dion was still whinging about a ship sinking, the Spice Girls finally said Goodbye and Chef from South Park asked you to suck on his Chocolate Salty Balls.
There was a World Cup in which England were predictably rubbish, Gillian Anderson was the world's sexiest woman (yeah, that bird from the X-files) and Bill Clinton got one blow-job too many, this time resulting in a presidential impeachment.
Whilst the rest of the UK was consumed by the whirlwind of Cool Britannia, two young brothers in the North of England had a plan. Alan & Paul Farrier, aka SHADOW DANCER, set upon a four year journey to solidify their obsession with electronic music. Stemming from their youthful infatuation with the Detroit techno of Carl Craig and Juan Atkins, and British sound of Dave Clarke, Luke Slater and The Advent, Shadow Dancer set about writing an album that would define what techno meant to them.
Love From Alan & Paul is the fruit of those sessions at the turn of the last century; a time capsule which has immaculately preserved the energy and passion of their adolescence. Each of the 15 tracks is an exploration into the musical souls of their younger selves; coming together to make an album of great depth and beauty. Fried Electronic (the sole track from late 97), Xybots, and Pressurized: this looks, smells and feels like a safari into the techno tundra.
In later life, they have gone on to sign with the pre-eminent and prestigious Boys Noize Records, and establish a reputation as being the favourites of many a top-flight producer.
Whether it's unearthing now is a miracle or purely testament to the time it took them to resuscitate old hard-drives, what we have here Ladies and Gentlemen, is a true gem; Shadow Dancer's dissertation to the University of Techno."
Wednesday, December 05, 2012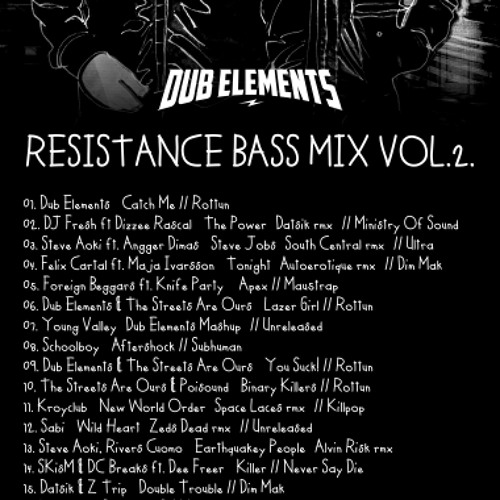 Here is a fantastic mix from Dub Elements!
Check it out!
TRACKLIST:
01. Dub Elements - Catch Me // Rottun
02. DJ Fresh ft Dizzee Rascal - The Power (Datsik rmx) // Ministry Of Sound
03. Steve Aoki ft. Angger Dimas - Steve Jobs (South Central rmx) // Ultra
04. Felix Cartal ft. Maja Ivarsson - Tonight (Autoerotique rmx) // Dim Mak
05. Foreign Beggars ft. Knife Party – Apex // Mau5trap
06. Dub Elements & The Streets Are Ours - Lazer Girl // Rottun
07. Young Valley (Dub Elements Mashup) // Unreleased
08. Schoolboy - Aftershock // Subhuman
09. Dub Elements & The Streets Are Ours - You Suck! // Rottun
10. The Streets Are Ours & Poisound - Binary Killers // Rottun
11. Kroyclub - New World Order (Space Laces rmx) // Killpop
12. Sabi - Wild Heart (Zeds Dead rmx) // Unreleased
13. Steve Aoki, Rivers Cuomo - Earthquakey People (Alvin Risk rmx)
14. SKisM & DC Breaks ft. Dee Freer - Killer // Never Say Die
15. Datsik & Z-Trip - Double Trouble // Dim Mak
16. Loadstar - Bomber // RAM
17. Mark Knight ft. Skin - Nothing Matters (Noisia rmx) // Toolroom
Grab it on their page HERE!!
Dub Elements Soundcloud!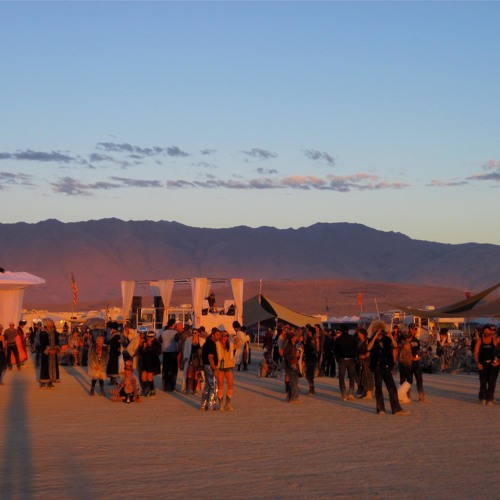 You really need to grab this right NOW! It's yet another mix from Elite Force while he was at Buring Man this year. Over 4-hours of blissed out house, tech, swing, electronica on the back of 5 sleepless nights & double that number in Bloody Marys.
In Simon's own words...
"The sunrise sets at the Nutz camp have become something of an institution during my annual pilgrimages to Burning Man.
As per usual they come after a number of days burnt out in the desert on sleepless nights, untold stimulants and with a mind blown from excess stimulation and inspired by being surrounded by hundreds of beautiful, passionate people.
This year's set followed on from a fire & brimstone throwdown at Opulent Temple and I loved every single minute of it, especially when the 40ft UFO-platform appeared to 'shade' the dancefloor from the heat of the morning, and when during my fifth Bloody Mary of the morning, the BBQ arrived to ply us all with a seemingly endless supply of breakfast goodies."
Track List:
6:08am 00:00 Battles - Wall Street - Gui Boratto Remix
04:03 Maceo Plex - Deez Nutz
08:23 Julian Sanza - Panoramic (Wehbba Remix)
24:08 Cid Inc - Crossfire
26:20 Hardfloor - Acperience 1 (Robert Babicz Spacefunk Mix)
29:15 Hardfloor - Silver Submarine - DJ Pierre's Afro Acid Remix
36:33 Mike Hulme - Curiosity
41:06 Reset Robot - V3 (Original Mix)
47:18 Jack Beats - End Of Love - Oliver $ Remix 7:01am
52:59 Round Table Knights - Belly Dance (Solo (UK) Remix)
57:38 Solo - Strawberry Swing - Original Mix
1:03:47 Broombeck - Wtfai (Wehbba Remix)
1:07:27 Nic Fanciulli - Wild (Original Mix)
1:10:46 Adam Port - Someone To Love (Original Mix)
1:16:50 The Junkies - Au Jour Le Jour
1:22:53 Rah Band - Clouds Across The Moon (Jay Lumen Lost The Connection Remix)
1:24:15 Kernel Key - Rebel Soul (Vocal Mix)
1:28:28 Cirez D, Bart Skills, Elite Force - On _ Off _ Dust RVMPD
1:34:40 Heartik - Wax Works (Mowgli Remix) (Great Stuff)
1:41:31 DKS - Sing With A Swing (Richtberg & Wojkowski Remix)
1:44:47 Freakme & Horatio - Born in 1931 (Pablo Cahn Remix)
1:50:38 Parov Stelar - Jimmy's Gang 8:04am
1:56:29 Riva Starr - I Was Drunk feat. Noze (Original Mix)
2:01:25 Uto Karem - Deep Inside (Format:B Remix)
2:06:02 Paco Maroto - Make Your Path (Original Mix)
2:10:37 Martin Villeneuve - Throw Your Hands Up (Original Mix)
2:16:18 Jay Lumen - The Drummer (Original Mix)
2:21:46 DKS - Sing With A Swing (Richtberg & Wojkowski Remix)
2:26:28 D-Nox & Beckers - In The Box (Original Mix)
2:33:00 Filthy Rich, Prok, Fitch - Getting High
2:37:07 Hectik Rivero, Mika Materazzi - From A Jar (Original Mix)
2:42:16 Frann Delice & Xuzav - Run Ran Run (Original mix)
2:46:23 Jay Lumen - B-Groove (Paul Ritch Mix)
2:50:38 Kaiserdisco - Semiramis 9:03am
2:55:23 Guy J - Solar Flare (Original Mix)
2:58:43 Andre Winter - Trauma - Original Mix
3:03:07 Christian Burkhardt - Scream like - Original Mix
3:07:13 Nathan Barato - Back Up Queen (Oliver $ Remix) [Rekids]
3:09:38 Mundyke - Jackie (Solo remix)
3:13:15 Pan-Pot - Captain My Captain (Booka Shade Remix)
3:17:26 Oscar de Rivera - Zambrana (Kiko remix)
3:21:24 Solo (UK) - Herbalistic (Original Mix)
3:27:32 Noir - Sunrise - Thomas Schumacher Remix
3:33:03 Tomas Rubeck - Youth
3:36:25 Tim Deluxe & X-Press 2 - Siren Track (Club Mix)
3:39:20 JD.NM.GJ - Trezzz (Original Mix)
3:46:01 Boris Brejcha - You Will Rise 10:01am
3:53:00 Oliver Huntemann - The End (Original Mix)
4:01:17 Max Cooper - Raw (Original Mix)
4:06:09 Massⅳe Attack - Paradise Circus (Gui Boratto Remix)
4:11:57 Louis Armstrong - What a wonderful
Grab it on his page HERE!!
Elite Force
Soundcloud!
It's been an extremely exciting couple of months for the 22 year old half-Congolese, half-Angolan solo artist Yannick Ilunga, aka Petite Noir.
First of all his debut single Till We Ghosts blew up, and now Disappear is the next page in the Petite Noir story, offering a glimpse of what to expect next year.
Like all his music, Disappear is a unique concoction of influences, seamlessly fusing intricate contemporary electronics with his stirring, soulful vocal and African shuffles that echo is homeland.
This Autumn will see him take to the road in support of Foals, before he embarks on his first string of UK headline shows, and then heads to Europe for shows in Paris, Brussels and the Transmusicales festival in Rennes. There's also US dates to follow in early 2013.
Check out Disappear below.
Petite Noir
Soundcloud!
Swiss born Cyril Hahn is a name you're going to be hearing a lot more of in the coming months. Heavily championed by the likes of The XX, Annie Mac and Diplo, his excellent bootleg of Destiny's Child 'Say My Name' has already gained over half a million plays on Soundcloud. It's slowed down and sexier than ever.
Check it out for yourself!
Grab it on his page
HERE!
Cyril Hahn
Soundcloud!
If you are into soundtrack (which I am) then this will be right up your alley.
In their own words....
"This is an early release of the Pop Rocket Soundtrack. We thought it'd be fun to share it right when we finished it. We'll be updating and adding to this soundtrack later on though.
We again had a wonderful time working with Olan Rogers! This score was written very instinctively and it is definitely something special to us. We hope you enjoy it!"
Check it out!
Watch the Pop Rocket Series on Youtube HERE!
This is just a great summery, disco, funk fueled stormer of a track from Ride The Universe. I can't wait to hear a proper full release from them soon!
Check it out!
Buy it at
Beatport!
Ride The Universe
Soundcloud!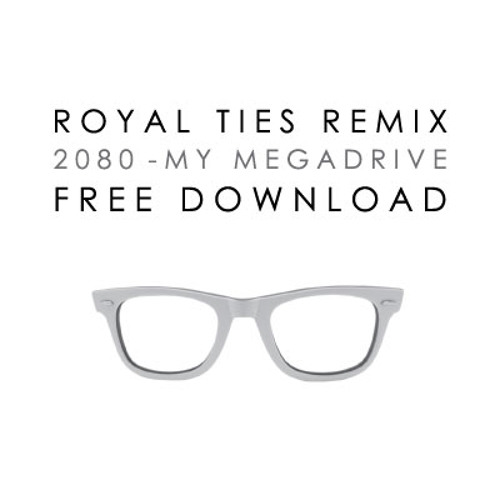 Check out this sweet remix from Royal Ties!
Grab it here!!
Royal Ties Soundcloud!