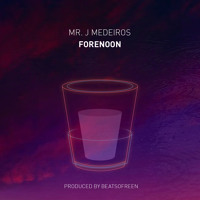 Here's a new collaboration between Mr. J. Medeiros (The Procussions) and Dutch producer Beatsofreen.
It's about the inner thoughts of a man at a bar after a fight with his girlfriend. He's thinking about his life, what's important to him, how self-destructive he is, and waiting till he sobers up to go home.
The song ends on "good morning", because the sun is coming up, it's a new day, and he is ready to try again.
Download it
HERE!!
https://soundcloud.com/mrjmedeiros