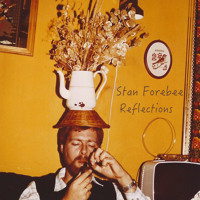 I am huge fan of Stan Forbee and his jazz influenced hip-hop beat tapes.
He's back with a new EP and it looks to be super sweet.
In his own words...
"
After the successful release of my debute album Jazz Sessions last year, beatmaker and jazz musician (and alterego of a certain Dutch producer) I announce my second project entitled "Reflections EP", which consists out of 6 fresh jazzy tunes. This project, like my first Jazz Sessions album, will be released on Digi Crates Records (NY / JP) by the 2nd of August on CD + Digital.
"
Here is a sample of what to expect.
Check out more of tunes below.
https://soundcloud.com/stan-forebee