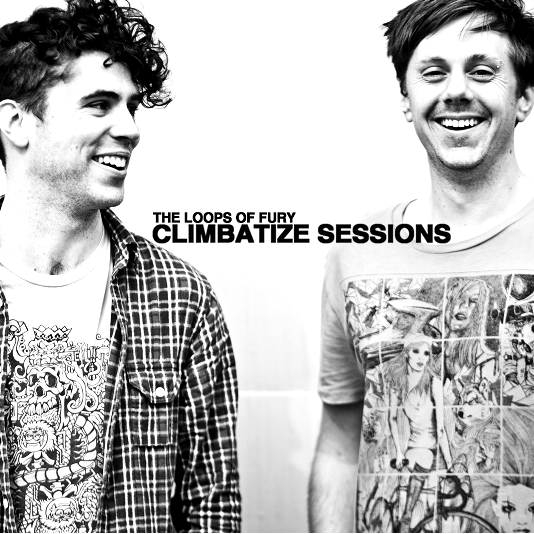 Loops Of Fury have a new mix out! Check it below!
Climbatize Sessions (June 2011) by TheLoopsOfFury
Here is the track list:
1. Bonaparte - Rave Rave Rave (Housemeister's "Party" mix)
2. Son Of A Plump - Randy Rabbit (Randy Squalor's Loops vs Plumps refix)
3. Mightyfools - World Tour
4. Bobmo - Hardbells (Strip Steve & Das Glow remix)
5. Mumbai Science - Lotus
6. NT89 - DB
7. Crookers - Springer
8. The Loops Of Fury - I Need
9. Diplo & Dillon Francis - Que Que Que feat. Maluca
10. Autoerotique - Freak (TAI remix)
11. TWR72 - Summer
12. The Subs - Don't Stop (Autoerotique mix)
13. DJ Green Velvet - Flash
14. Style Of Eye - Dry
15. Cajmere & Daejae - Brighter Days (DJ Sneak mix)
Grab it HERE!
Their new single 'I Need' dropped on Beatport on Monday & is already Top 20 after just 3 days, and with support from 2ManyDjs / Soulwax (who've done their own edit). It's also been radio-played by Kissy Sellout, Judge Jules, Annie Nightingale, Andi Durrant, Andy George, Loose Cannons, and DJ supported by, well, pretty much everyone .... Armand Van Helden, Orbital, Herve, The Bloody Beetroots, DJ Zinc, Plump DJs, Boris Dlugosch, Tony Senghore and loads more.
Don't forget to grab
The Loops of Fury - I Need *OUT NOW on BEATPORT.
Loops Of Fury
Soundcloud!