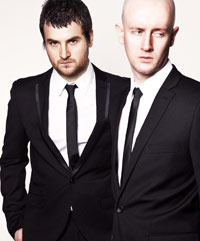 The autoKratz have a new single out called "becoming The Wraith" and there are some very wicked remixes included on the release.
Becoming the Wraith (Remixes)
by
autokratz
Buy the remixes
HERE
on Beatport!!
The lads were kind enough to give me the Kezokichi remix that I can give away for FREE to download.
autoKratz - Becoming the Wraith (Kezokichi Remix) (link removed by DMCA request, I will try to get the band to sort this out and have a new link up soon!)
RECOMMENDED!
AutoKratz Soundcloud!