Violet Swells - Into The Ether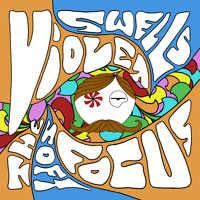 The Australian group 'Violet Swells' do their best to channel early Pink Floyd and do a pretty good job replicating that psychedelic sound while adding a bit of their own style to the mix.
Here is the first single from 'The Soft Focus'.
Buy the whole EP HERE!!
https://soundcloud.com/violetswells
http://violetswells.bandcamp.com/