Gold Fields - America Mix 2013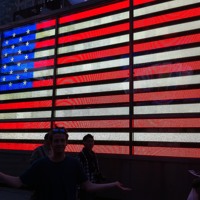 Gold Fields put this mix out about 10 months ago and I just rediscovered it while putting a CD together for the car....I had to share.
This is for the deep house heads!
In his own words...
"This is a mix we started putting together whilst we were touring the states. Finally finished it last night. It's a collection of songs that have been on high rotation for the past few months. Some old, some new."
Crank it up. This one is a doozy!
1. Ask Yourself (Midland Remix) - Julio Bashmore
2. Pass The Roach - Jordan Peak
3. Wie Gehts - Fantastic Man
4. Steal Drums (Julio Bashmore Mix) - The Martin Brothers
5. Rustic Chip - Shadow Child
6. Stay Glued (FCL Weemix) - Audiojack
7. Shower Scene - Huxley
8. Beautiful Black Women Come From Brooklyn (Zed Bias Club Remix) - Quentin Harris
9. Take No More - Huxley
10. Knee Deep in Louise (Shadow Child Remix) - Hot Since 82
11. What They Say (Dyed Soundorom Remix) - Maya Jane Coles
12. One Day (Detroit Swindle Remix) - Softwar
13. Please Don't Dance - Waze & Odyssey
14. Forever And A Day - Brandon De Carlo
Download it HERE!!!
HIGHLY RECOMMENDED!!!
https://soundcloud.com/gold_fields